Overview
Farmers Pride started with an intuitive understanding of natural & ethical farming. Later, this group came across many research papers & experts who suggested that our collective evolution and growth depend on natural & biodiversity-based farming. They also studied & reviewed multiple myths associated with the green revolution and the way chemical, HY seeds & pesticides-based farming were promoted in India. So now after looking at multiple perspectives from experts, they are doing it with more clarity and resolve to re-establish biodiversity-based organic farming which enables natural & good quality food for households and provides better remuneration & dignity for farmers.
Farmers Pride was formed by concerned individuals from Farming, Food processing, Dairy, and Agro Sciences administration backgrounds who have deliberated about food crises and worked on developing solutions for improving the quality of products and the eco-system around them. Over the last few decades, most of the members were doing it on their own and had very less amount of research or funds to back their initiatives. But, still, they persisted because they felt that it is the right thing to do. Now, they have gathered research and data about the change in the quality of food products, soil, water, air, extinguishment of various species of plants, birds and animals, etc. They also interacted with many educated and experienced farmers and the challenges faced by them.
Good heatlh
To re-establish organic food production and consumption in society based on principles of nature, holistic health & sustainability.
Happy Farmers
Re-uniting farmers and consumers again with ethical business, transparency, mutual respect, and relationship as motives.
Better Farms
Enhance personal, economic and social status of farmers. To improve health of farm ecosystem & nature including soil, water, birds and animals.
Vision
Farmers Pride envisions a society where all families get healthy food and all farmers get proper remuneration and respect. The organization envisions our country to be a place where everybody will be strong from within by choosing the right food for a healthy body and healthy mind, and where every farmer will be empowered who make it all possible for bringing up natural and organic food products.
Gratitude
Posting farmers stories on our website and YouTube so that common people feel gratitude towards them. Created a framework and consistent sales support system for farmers. Connected with more than 10 outlets and 1000 + customers across India.
Branding
Received multiple, certification, licenses and recognition of work at local and national level. For example – meeting & participation in exhibition with NABARD, International Buyers Sellers meet in Raipur, educational & business presentation in IIT Delhi, etc,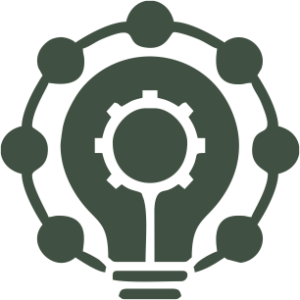 Modernization
Investment in technology and modern software & equipment – Created website and mobile app through which they can take orders and spread their message to all parts of India (www.farmerspride.in & farmers pride on play store & app store).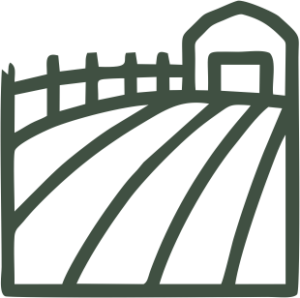 Our Farm
This farm has been planned & conserved in a manner that it hosts various species of plants, birds and animals. Apart from usual paddy and wheat cropping, it also has multiple guava trees, pomegranate trees, a kitchen garden for growing seasonal vegetables, etc. It helps to promote ecological diversity and organic production. Many trainings and meetings related to organic farming have also been conducted on this site. While doing agriculture and dairy farming, team members at Farmers Pride came across multiple news and reports regarding contamination in oil, ghee, jam, pickles, etc.
Processing & Packaging
Food processing was started for friends and family and later it started reaching out to shops as well. Most of the items in production depends on seasonal fruits like mango, gooseberries (amla), jackfruit, etc. Some of the products which are all season and popular are – salt mix, flax seeds, rasam masala, sambhar masala, ghee, etc. This venture has helped to provide employment to local women and youth . Apart from lab checks, they have informal checks too. If there is any new product which is to be added, its first tried and tested by family and close frends and then it is sent to market.
Retail and Shop
The organization started a shop with progressive organic farmers of Bilaspur under the leadership of Collector Bilaspur (2017) Shri Anbalgan P. and Shri Kamal Pattnaik (former DDM, Nabard, 2017 Bilaspur). The main goal of this group was to spread awareness and create market so that organic farmers get better prices for their products. They wanted to connect with more farmers to encourage them for adopting organic farming. Farmers Pride realized the importance of online interaction & invested in website & app. Now, it's easier for us to spread our message and to take orders from all parts of India.